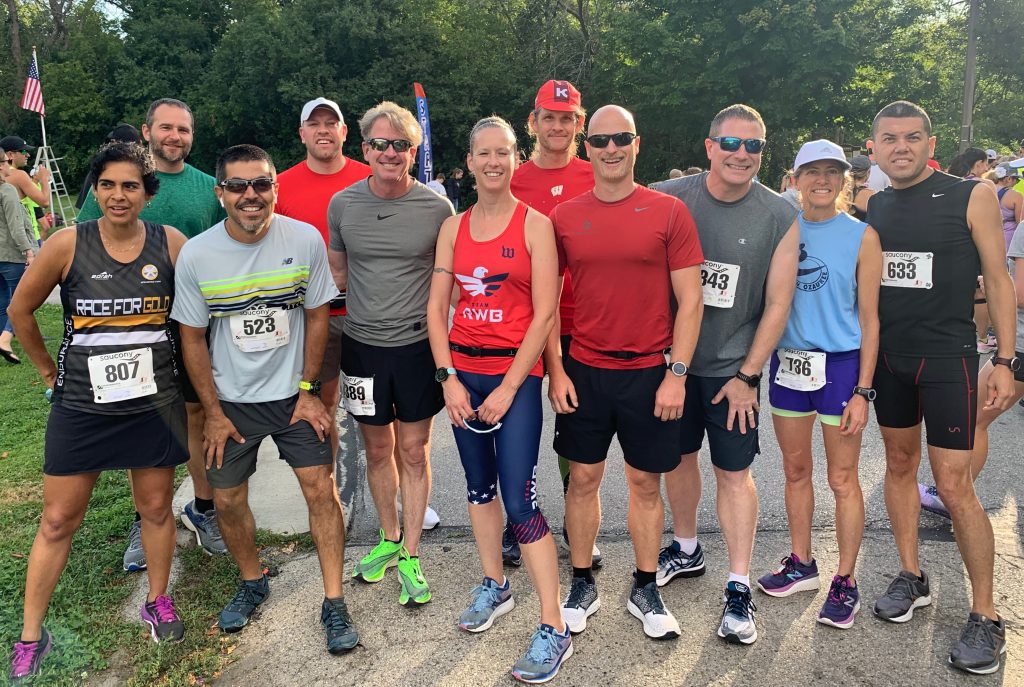 Run Ozaukee is a group of health conscious runners that enjoy training together and maintaining weekly fitness goals and mileage. With this in mind, we are a volunteer group which charges no fee. However twice a year, we have a water and Gatorade drive. This allows us to place fluids on the course throughout the year.
For new runners, please sign up for the mailing list and be sure to read the waiver.
We also have a relationship with Badgerland Striders. Badgerland Striders is the largest running club in Wisconsin. If you would like to join them click here.